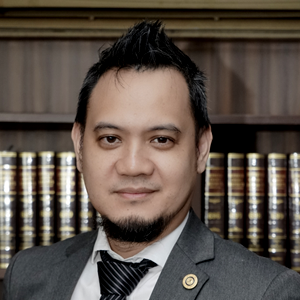 Don Carlo R. Ybanez
Junior Partners
Atty. Ybañez joined the firm of Chavez Miranda Aseoche in 2003. He was promoted as Senior Associate four (4) years later in 2007, the first recruit from the Ateneo de Manila School of Law to be accorded the privilege from a firm led by graduates from the University of the Philippines.
He was promoted to Junior Partner in 2012. Ever since he joined the firm, Atty. Ybañez has been handling civil, criminal, family, labor, and corporate law cases. He had assisted the late Atty. Frank Chavez, Founding Partner of the law firm, in several sensational cases such as Chavez, et. al. vs. Jose De Venecia, et. al. (G.R. No. 160277, 10 November 2003), where the Supreme Court struck down the impeachment Complaint against then Chief Justice Hilario Davide; Chavez vs. Romulo, et. al., (GR No. 157036, 09 June 2004), where they questioned the constitutionality of a nationwide gun ban; and People vs. Sarmiento, Pinpin, Ramos, Masayes and Ybanez (Criminal Case No. TG-5273-06, RTC Tagaytay, Branch 18), where they aided in dismissal of the rebellion cases against, and the release of, the "Tagaytay 5".
He is the 2014 Vice-President for Special Projects of the Maritime Law Association of the Philippines. Atty. Ybañez has a deep passion for music. He is the bass guitarist for the band Hey Moonshine, a blues-rock band. He is also an avid photography enthusiast, being the 2018 Vice President of the Ayala Alabang Camera Club. He is a member of the Junior Chamber ("Jaycees") of the Philippines and the Fraternal Order Utopia.